This and That
I have some pictures I have been wanting to post.
The first is of my nieces. I can't believe how fast they have grown. The one on the right is 18 and the one on the left is 13.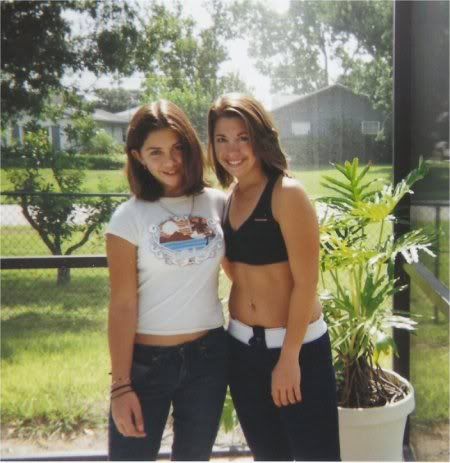 Not only are they beautiful they are smart and they can kick butt so beware.
This is a picture of my dad's toy!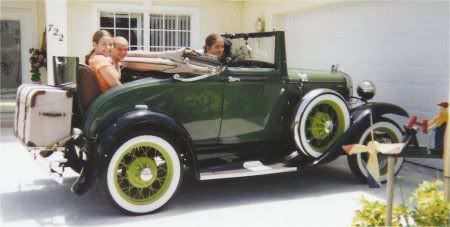 The girls LOVED riding in the rumble seat! I'm a bit jealous I don't think my hind end will fit in that seat so I may never get to ride in it! Man that looks like fun.
The next two are of the girls in July when I had their other pictures done. Yes it takes me this long to get them developed.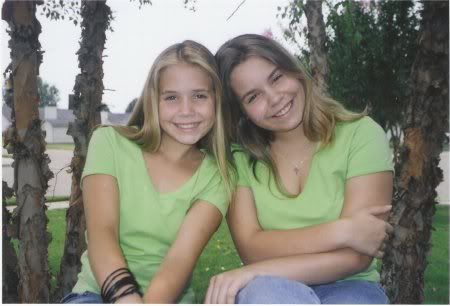 After a few minutes I told them they could do any poses they wanted.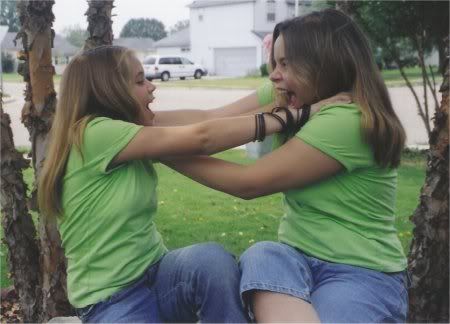 LMAO these are my girls, what ladies they are.
and finally a picture of me. Don't fall out from the shock.It was taken in May.
Tomorrow we are dressing up in 50's style to celebrate our principals 50th birthday. It is going to be fun and I promise some pictures...IF they come out well!!!