Treat, Treat, Treat
No tricks here this Halloween!
I had a math test tonight and score a 98!!! YEAH ME!!!I am so glad the test is done.
Lindsey went trick or treating and left so fast that I didn't get a picture of her in her dead cheerleader costume! Alyssa stayed home and passed out candy, she was my criminal this year.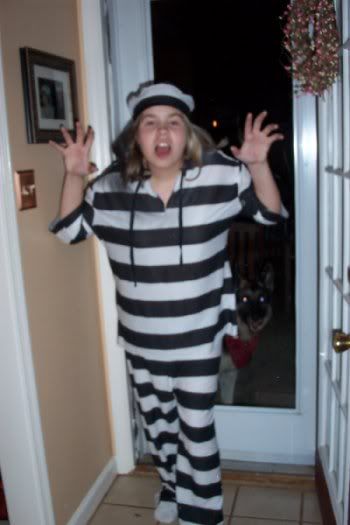 Rob will be home in Sunday can you believe it? I can't!!! Talk about stressing out