Before & After
So I am as done as I can be till the quilt arrives. GRRRRRRRRR!! I hate waiting.
Now the pictures: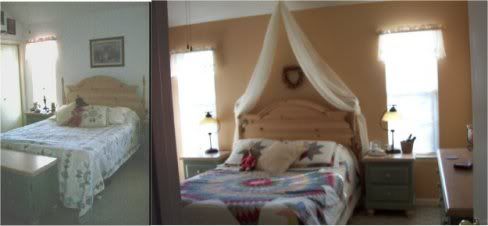 This is a close up of the bed with the new wreath. I am still not sure it is staying. I need to see it on the bed with the quilt. I also wanted to show the space in the room now that I have removed some furniture.
And these are close ups of the artwork framed.
and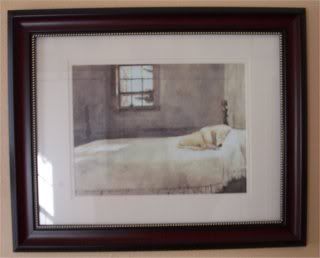 Finally a close up of the wall over Rob's dresser: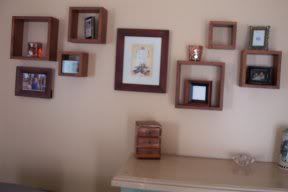 There are photos of the girl's w/Rob and photo's of me along with candles, you should see the room at night with all the candles lit.
Today I am vacuming agian and washing the carpet, then the room will be as complete as it can be till the quilt arrives.