The Wait Is Over!
I know many of you have been waiting for the pictures of the newly finished kitchen. I have been so low lately that I just didn't have the energy to clean up the painting stuff or hang the last shelves and pictures to finish. But I got some of me back and it is offically COMPLETE!!!
So here you are the kitchen: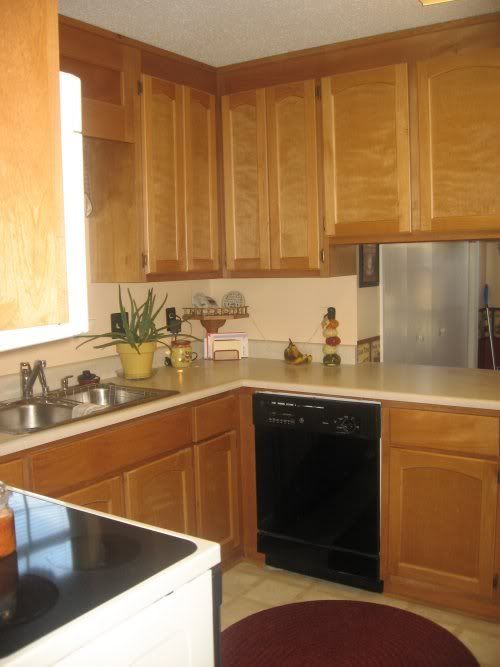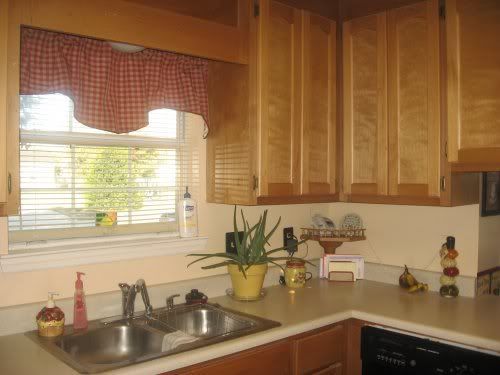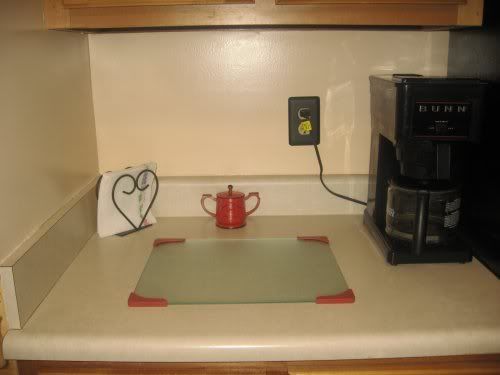 My dad made the frame for this print and then framed it.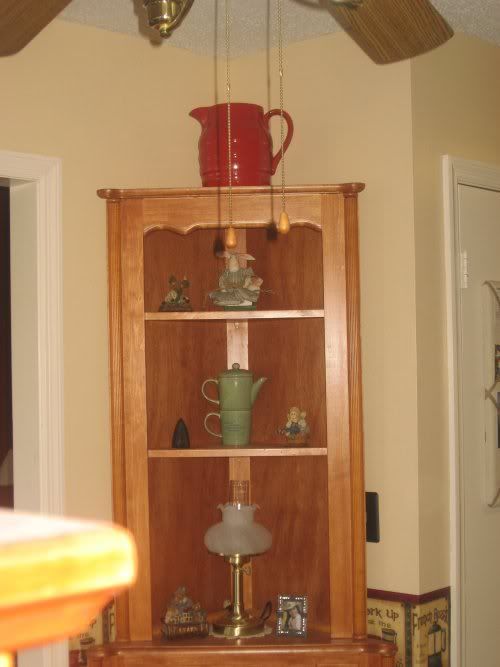 I love this little coffee cup!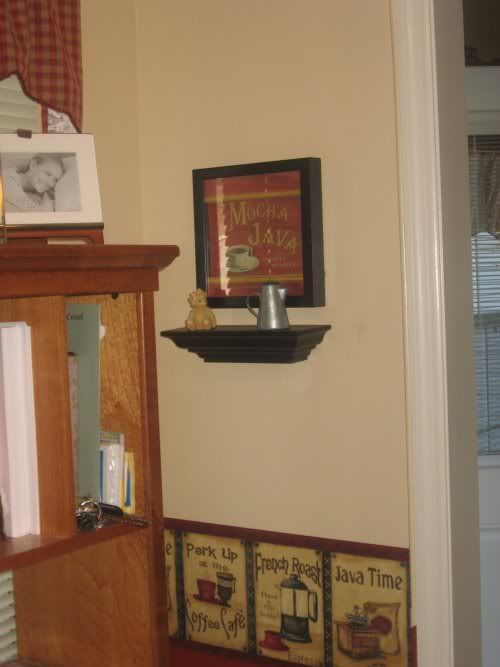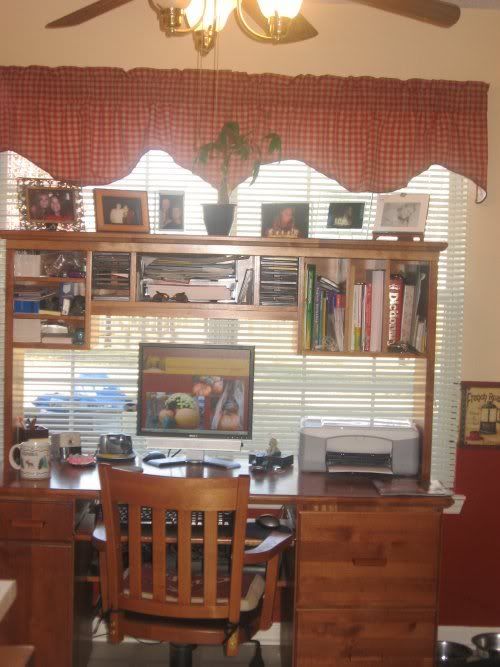 I think Gunter is laying there to protect is water/food bowls. I have moved about 5 times in the last month.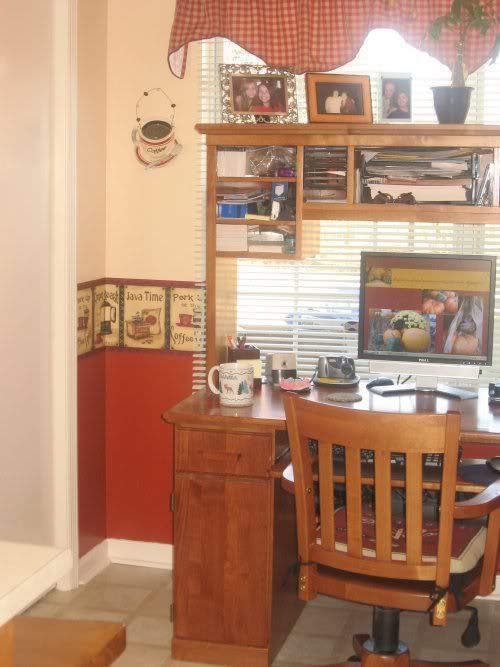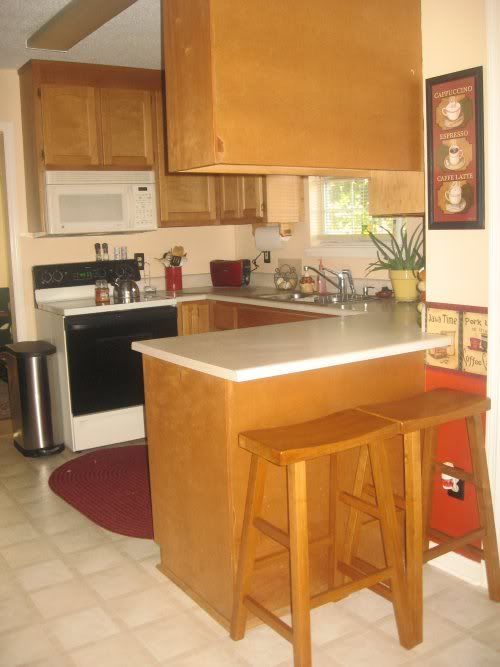 I have two signs hanging one over each door so if your walking in or out you can get a little wisdom.
This is my favorite you see it everytime you walk into the kitchen.
Walking out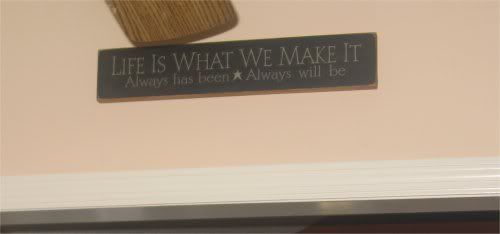 That's it. I love the way it came out. I still am so excited every day to look at it and not that ugly damn wallpaper!!
I had a lot of help from mom and dad,the girls, my friend/math tutor Katrina. I couldn't have done it with out them!