Welcome Mem!
My grandmother has moved here to live with my parents. She is 88 years old and until this time has lived on her own. How amazing is that! We are so happy she chose to come and live here. Mem is my father's mother. My uncle and cousin drove her up. I hadn't seen them in 4 year so it was great to see them. The girls LOVED having them here. Alyssa really loved Brian. You knew I would have pictures!!
Mem with my Uncle Dennis
The girls with their great uncle
The girls and Brian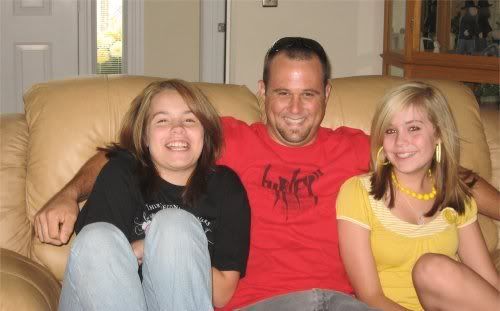 Of course they took a picture of us so here it is:
Can you believe how tall the girls are getting!!!
My girls have spent so much time away from my family it is just wonderful they will get to spend time with my grandmother now. I think it is so important they have their own real memories of her.