JROTC
Just another reminder she isn't a baby anymore.
Alyssa getting her uniform ready for inspection.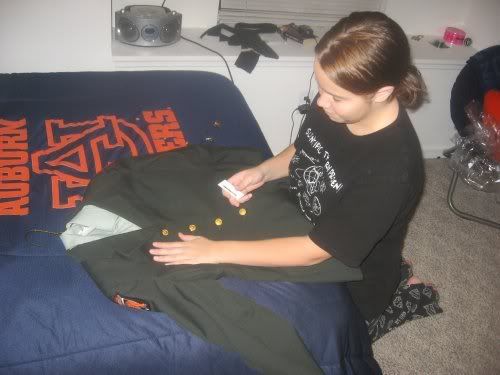 They really need to give the girls the ladies pants.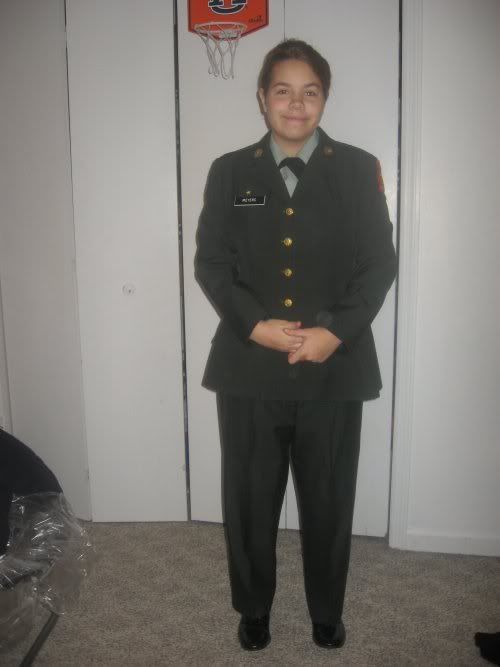 She hates the hate, says it makes her head itch.
I have some
(hahaha...tons)
pictures of Lindsey to post but she she wants to pick the ones she likes best to show you all. I think its a hair thing!