You Know Its Hot When…
The dog lets you give him a bath outside with the hose!
Last time we gave Günter a bath it took 4 people to hold him….today it took one slightly pulling on his chain. He actually was happy to get wet and for a dog that hates water that is saying something. Top temp with heat index yesterday 110…today the same…yes it is hot, just like the rest of the country at this time.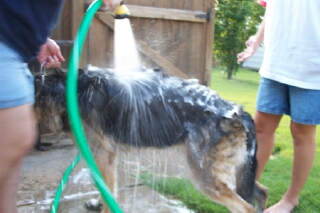 Yeah that's it...more water!
Posted by Picasa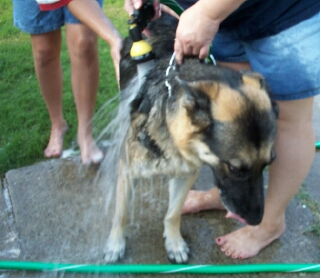 Ok hum that may be enough water...hello...enough!!!
Posted by Picasa