Its a Zoo
Friday was a scheduled weather day for us so we had the day off. We decided to go to the zoo with our friends the Milligan's and had a wonderful time. Alyssa took some great pictures with my camera but this is the best I think.
Here is another she took: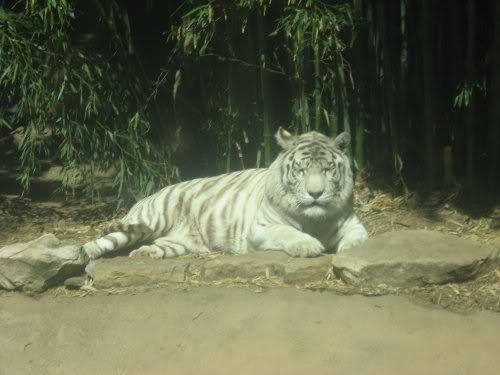 and of course I have a few I took:
There was a really pretty flower garden area and I wanted to take Aly's picture there and her comment was...
" No way it looks like one of those places you take a wedding picture"
so Erik had to pose her!
Aly's and mom:
All the kids:
Me and Danette: