Summer Time
Believe it or not school is out for the summer. Talk about a year flying by. I am very proud of the girls ALyssa ended the year on the honor roll and Lindsey brought all her low grades up. With all the stress in the house the last few months I think they did amazing.
Now my girls are moving on Alyssa will now be in high school...my god how did that happen? I am way to young to have a daughter in high school...didn't I just graduate from there myself? Ha!
Alyssa school picture: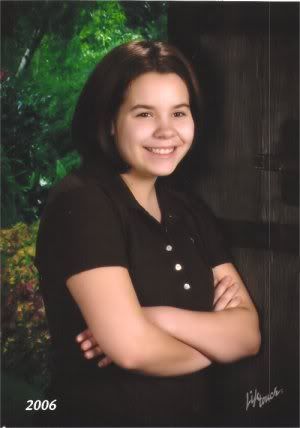 She looks so grown already, she hates makeup and maybe just because I am the mom I think she is beautiful with out it.
Lindsey is now in 7th grade...geeze where did my babies go??? Here is her school picture: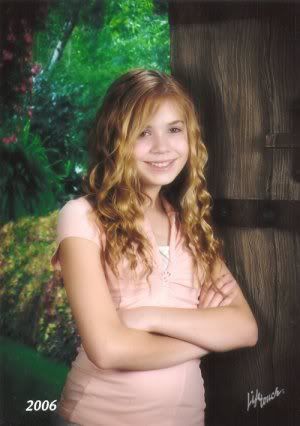 I love that she acutally smiled a normal smile here. Usually she has this fake grin. And when I tell you
"Little Ms. Diva"
spent many hours on her hair and clothes believe it. She said her stomach looks "puffy" in the picture. Hello how can anything look "puffy" when you are a size
"00"
??