Work! Work! Work!
Since Karla and her son arrived we have been working on the yard. ALL the kids had to work hard…look at this!
tree1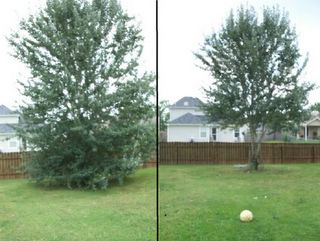 tree2
tree3. This is just the back yard...I willpost the front yard tomorrow. It looks amazing. I need to find some before pictures first!!
Look at those limbs
All photos posted by Hello
The kids are wiped out and now in hiding...I think they are afraid we will find more work for them!! I wouldn't have been able to get this all done without everyone helping. My friend Andrea stopped by to meet Karla and she ended up working too!!!